Sunset Cruise in Cape Coral
Enjoy a Sunset Cruise in Cape Coral
Sail down the scenic Caloosahatchee River on an unforgettable sunset cruise. Once you pass under the Cape Coral Bridge and exit the river, you'll be greeted with open waters of the San Carlos Bay. To the north is Pine Island and to the south is the famous Sanibel Island. Sailing beyond Sanibel to the south will bring you to Fort Myers Beach, where you'll be rewarded with a beautiful view of the coastline to the east and an unobstructed view of the Gulf of Mexico to the west. Here you can drop anchor, and watch the sun dip below the horizon.
Whether you are looking for a romantic wedding, a graduation party, or a family outing, rental yacht is a great way to spend your evening. Taking a sunset cruise in Cape Coral is one of the most enjoyable activities to do while visiting this beautiful city. The scenery is stunning and the views are unforgettable. Whether you're here for the first time or you are a full time resident, you will definitely want to try this activity out.
You could even bring food and enjoy a meal onboard your yacht. One of the best ways to enjoy a sunset cruise is to bring a delicious meal. Nothing compares to eating good food while enjoying a beautiful sunset over the Gulf of Mexico. Whether you're planning an unforgettable date or special time with your friends, this is a great option for all kinds of occasions. You can drop anchor off the coast of Florida and enjoy an unforgettable dinner with a dazzling sunset as the backdrop.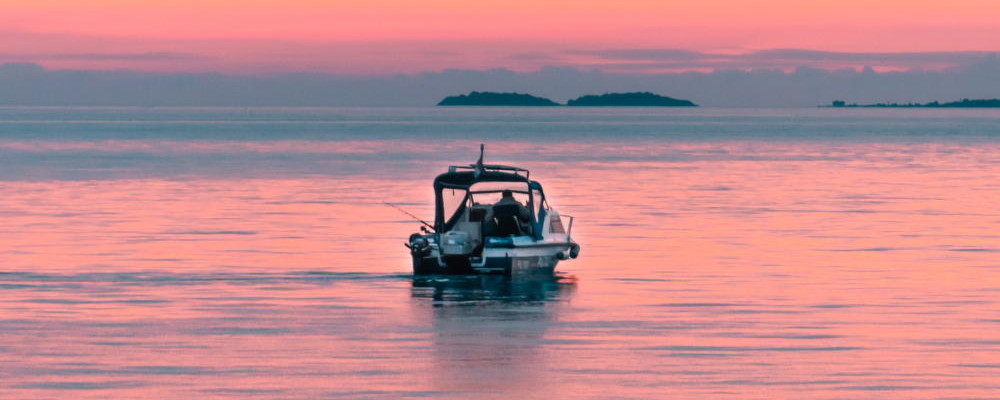 See Florida's Amazing Animals on Your Yacht Charter
Not only will you have an excellent view, you're also more likely to see some of Florida's favorite animals, including manatees and dolphins. These animals are spotted more frequently around sunset due to the cooler temperatures. It's not uncommon for visitors and residents to spot these friendly animals. Going on a sunset cruise in Cape Coral will give you your best chance at seeing these amazing creatures. You'll also have a chance to view different kinds of birds, like ospreys or eagles. You can also see local species of fish, including snook, sea-tout, and snapper.
Book Your Cape Coral Sunset Cruise Today
If you're looking for a unique way to spend your night, then a sunset cruise on a rental yacht in Cape Coral is definitely the way to go. It's a great way to spend a couple of hours bonding with friends and family, and will serve as an awesome backdrop for your photos. The water is beautiful, and the views of the sun setting over the Gulf of Mexico are bound to be dazzling. Plus, after your cruise is done, you can head to the downtown and enjoy a wide variety of excellent dining options. Spots fill up fast, so don't wait to book your yacht charter! Call us today at (239) 204-5078. Whether you're taking your date out for a night to remember, looking to see a beautiful view of the Gulf, or just wanting to relax and enjoy a sunset cruise with your family, you're sure to have a good time.