Explore Naples on Your Rental Yacht
Located an hour south of Fort Myers is the city of Naples. With just under 20,000 people, it is smaller than both Cape Coral and Fort Myers, but still has plenty of tourist attractions for you to visit on your yacht charter. There a numerous beaches that tourists flock to every year, including Lowdermilk Park, Seagate Beach, and Naples Pier Beach. Offering an excellent view of the gulf, the pier is by far one of the most popular attractions in this city and a great place to stop after a day spent on a rental yacht. With beautiful views, an endless supply of sea shells, and soft south Florida sand, you can be sure that you'll have a great time exploring after sailing the Gulf on your yacht charter.
Fort Myers Yacht Rental is a great idea for residents and visitors looking for a fun activity. We're proud to offer our business to all the residents of this area of southwest Florida, whether you're looking for a wedding venue or a corporate outing. We'd love to give visitors and residents lifelong memories exploring this beautiful area of the Gulf on a premier rental yacht. Call us to reserve your rental yacht today!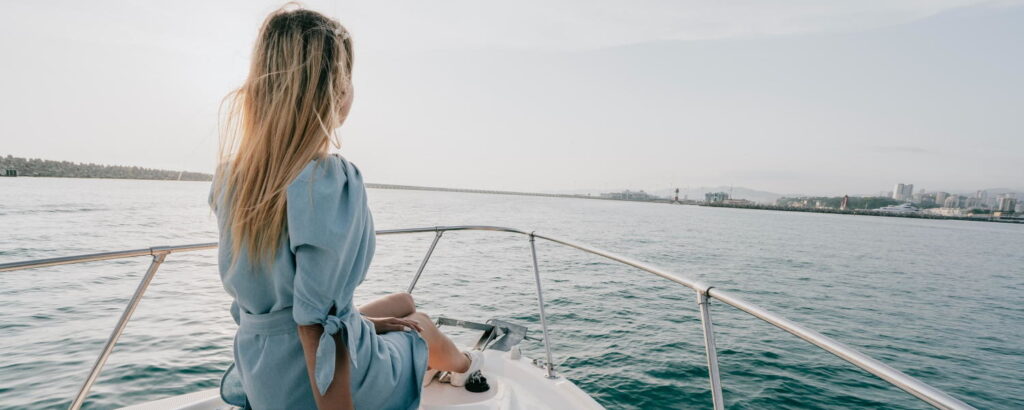 Catch a Glimpse of a Dolphin from Your Charter yacht
After spending the day sailing on your rental yacht, you'll want to make time for exploring the sights around Naples. If you want to see manatees and dolphins, one of the best places to go is the Rookery Bay Environmental Learning Center. This is a great place to go with your family to learn about and interact with the many different land and sea animals that inhabit this area. The center contains a number of aquariums that are full of all sorts of different marine animals. There are also several trails that allow you to get excellent views of the surrounding landscape. If you plan your visit between the months of November and April, you could even go on an exciting kayak adventure tour down Henderson Creek, where it's not uncommon to see sharks, manatees, and dolphins, among other animals. Additionally, every Saturday, the center hosts Science Saturdays, which gives families the chance to directly interact with many of the different animals at the aquarium.
The Conservancy of Southwest Florida is another great place to interact with the amazing wildlife of southwest Florida. The conservancy works to educate the public about the many animals native to Florida, including manatees, dolphins, and sharks. Additionally, the conservancy is a location on the Great Florida Birding Trail, making it a great place to visit for bird watchers. Visitors will have the chance to see a variety of birds, including woodpeckers, egrets, and spoonbills.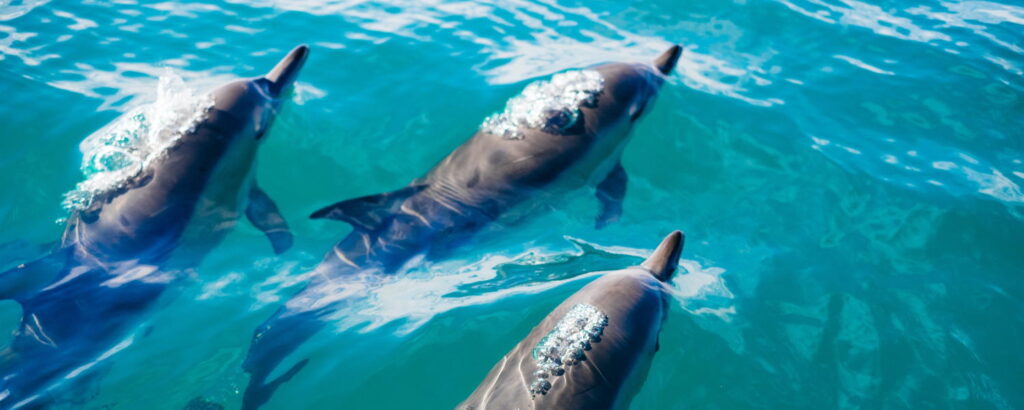 Check Out Naples After Your Yacht Rental
The beach is a great place to go and relax after a long day out on your rental yacht. If you're looking to spend some time relaxing on the beach, Delnor-Wiggins Pass State Park is one of the best beaches in the area. Covered with soft sand, the beach is also a great place to find exotic sea shells. It's also the perfect place for a beachside picnic. The beach has many grills, tables, and shelters where you can enjoy your food while relaxing in the warm Florida breeze.
After spending the day on the beach, you can make your way down to one of the most popular attractions in the city: the famous Naples Pier. Open twenty-four hours per day, seven days a week, this is a must for anyone visiting the area. Dolphins are often sighted swimming around the end of this massive pier. And for those looking to cast a line, this is the perfect place to stop and do some fishing. The pier is an excellent location for catching all sorts of tropical fish, including tarpon, sea trout, and peacock bass.